BACKWOODS NEWS
What choke do you shoot for turkey? The Trulock proves how effective it is on paper!
With turkey season coming soon, here is one of our quickest turkey hunts ever on film!
The Backwoods crew hits the orange groves of Florida to take down some big ol' hogs.
Do you want your own outdoor TV show? Backwoods Life host, Michael Lee, tells how they started and the difficulties of doing it the right way.
Never get caught slipping with the cameras rolling. Brantley Gilbert and Michael Lee were hunting when BG got caught with the camera close by. His reaction is priceless!
The Backwoods Life crew hit the woods in Kansas with Royer Hunts to try and tag some Kansas Rio gobblers!
ABOUT BACKWOODS LIFE
Since 2004, Michael Lee and Kevin Knighton have been blessed enough to bring outdoor television into the homes of loyal viewers each week. The guys work hard to bring their life, personalities, and experiences to the viewers that show what the average person goes through each year trying to fill tags and their freezers. The Backwoods Life® shows even more of an inside look into who Michael and Kevin are as well as the rest of the Backwoods Life® Crew on a more personal level all while showing the great hunts they journey into each year. After now over 12 years on the air, the guys have grown to new levels and are proud to say they are average folks living a dream.
2016 AIR TIMES AND NETWORKS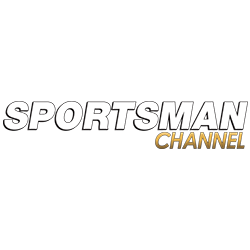 MON 9:30a - FRI 6:00a - SUN 7:30p EST


MON 9:00p - THU 5:30a - FRI 2:30p CST
Contact Info
P.O. Box 351, Hahira, GA 31632
BACKWOODS PHOTOS
Recent Backwoods Life Photos
BACKWOODS LIFE HOSTS
KEVIN KNIGHTON
HOST / OWNER
BACKWOODS LIFE CREW
Fred Branch

Crew Member - Georgia

Scott Cooper

Crew Member - Alabama

Davie Ferraro

Crew Member - Georgia

Mike Grundmann

Crew Member - Canada

Jeremy Johnson

Crew Member - Alabama

Beth Lee

Crew Member - Georgia

Mike Lee

Crew Member - Georgia

Justin Moore

Crew Member - Alabama

Woody Sullivan

Crew Member - North Carolina

Trey Wetherington

Crew Member - Georgia

Kathy Whitaker

Crew Member - Kentucky

Ryan Whitaker

Crew Member - Kentucky
CONTACT BACKWOODS LIFE
Please use the form below to contact us here at Backwoods Life with any questions, comments, or requests. Thanks!